Clinical Pathology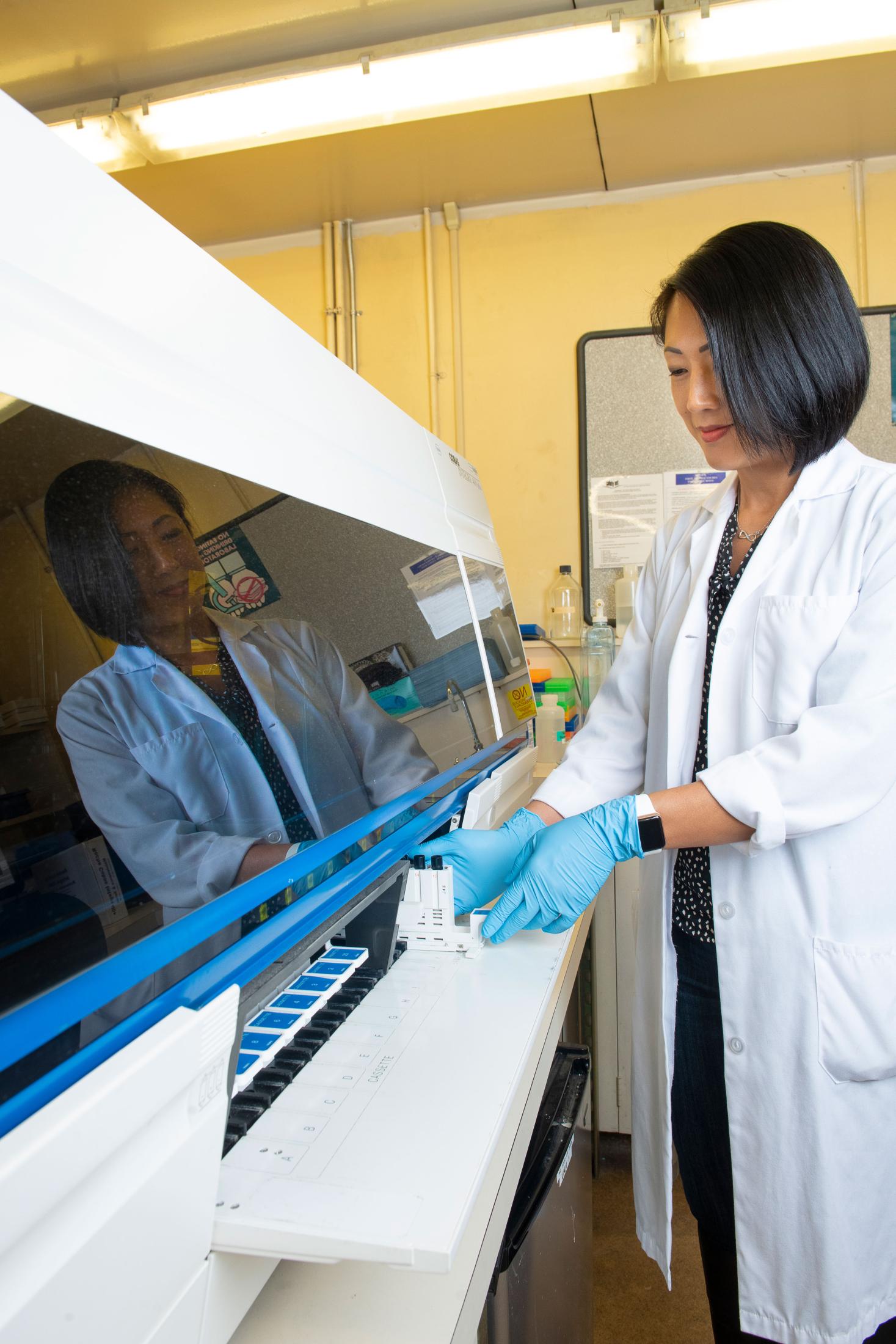 With a specialization in rodent research, the Comparative Pathology Laboratory is able to offer:
The ability to perform clinical chemistry analysis with as little as 40 uL of serum, plasma, or urine; and as little as 30 uL of whole blood for complete blood counts.
Assays that have been validated for use in rodents and other animal research species.
Custom chemistry panels to suit a variety of needs.
Instrumentation:
Roche Integra 400 Plus
Drew HemaVet 950
Please contact us for questions about sample analysis and volumes, or to schedule a submission.
| Test |   | Description | Rate code |
| --- | --- | --- | --- |
| Blood collection |   | Collection of blood by venipuncture at necropsy with or without serum separation | P140 |
| CBC |   | Hemogram, machine differential, platelet count, and total solids if sufficient sample volume | C010 |
| Serum chemistry panel |   | ALT, AST, ALP,T. Bili, Ca, Phos, BUN, Creat, Gluc, TP, Albumin. | C130 |
| Serum chemistry panel - Liver/Kidney only |   | ALT, AST, ALP, T.Bili, BUN, Creat, TP, Albumin | C120 |
| Serum chemistry panel - Comprehensive |   | ALT, AST, ALP, Amylase, TP, Albumin, BUN, Creatinine, Calcium, Phosphorus, Glucose, If sample permits, also Na, K, Cl, and Tbili. | C090 |
Other assays, including individual serum chemistry tests, are available. Please inquire. 
Chemistry and Hematology Submission Guidelines
For Hematology:
Collect 50 uL of whole blood into EDTA (recommend BD Microtainer #365974; by Becton Dickinson), being careful to mix thoroughly and gently. Place tubes into a freezer box or zipper storage bag, and ship on ice packs. If shipping in zipper storage bags, please be sure to insulate samples with paper towels or similar material as direct contact with the ice packs can cause the specimen to freeze.
For Clinical Chemistries:
For most chemistry assays, serum is preferred. We recommend BD Microtainer gel serum separators (Becton Dickinson, #365967) for serum collection. Please contact us regarding clinical chemistry submissions so that we can discuss collections, sample volumes, and storage/shipping.
Product Recommendations
Becton Dickenson

BD Microtainer w/ EDTA #365974

 

 

 

Becton Dickenson

BD Microtainer serum separator with gel #365967